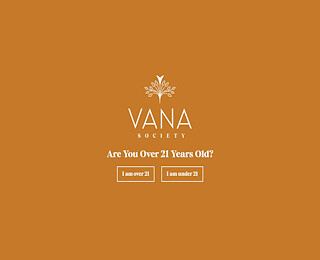 If you're like a lot of our customers at Vana Society, you're confused about New Mexico recreational weed laws and want to know more about your rights under NM law. We're happy to provide information about state-wide regulations concerning cannabis in New Mexico; in fact, you'll find a wealth of information on our website to help you make sense of our new cannabis laws. If you have questions for our staff, feel free to contact Vana Society at 575-530-0400 or stop in to see us when you're in the area. We're known as one of the most affordable New Mexico recreational shops.
What Are New Mexico's Cannabis Laws?
While NM has been on the front line in the fight to legalize recreational marijuana, there is still some work to do to lessen the criminal liability of misdemeanor charges related to breaking the state's cannabis law. A NM resident possessing more than the legal amount of marijuana- currently 2 oz or its equivalent in edibles or concentrates- will face up to 364 days in jail and a maximum fine of $1,000. While the penalties for failing to adhere to the law are strict, the law still allows for a generous amount of cannabis to be purchased and used in the privacy of the home.
State-Regulated New Mexico Cannabis Sales
Only a licensed dispensary can sell marijuana. Recreational cannabis laws limit the way NM residents are legally allowed to purchase THC products; however, there is an abundance of dispensaries positioned throughout the state. Vana Society is meeting the needs of your community with a wide selection of cannabis products that include:
Convenient pre-rolls
Flower
Tasty THC edibles
Concentrates
Vaporizers
Topical products
Feel free to spend time on our website checking out our quality herb, grown exclusively by New Mexico farmers. Consuming NM weed is a great way to keep your money local and support our great state.
Playing By The Rules
New Mexico recreational weed laws say nothing about how much marijuana a person can possess in the privacy of their home. This freedom, along with the ability to purchase up to two ounces of cannabis each time you visit Vana Society, makes it easy to remain discreet and avoid fines and/or jail time. If you're at least 21 years of age, you're able to visit a weed shop as often as you like, provided you have less than the maximum amount of cannabis on your person when you're away from home.
Exceptional Value At Vana Society
Our customers find that buying our cannabis products is much easier than growing their own- and our quality is unmatched at Vana Society. For the best experience when consuming marijuana, choose NM grown and cultivated strains at affordable prices.
Explore our products, place an order online, and make the short drive to Vana Society located in Clovis to pick up your cannabis items. You have many options when buying NM marijuana- make sure you choose a dispensary that is reputable and known for its quality.